Community Resources
We Invite You To Join Our Community, 
You will find an inviting community of families from all backgrounds, with a Modern Day School (Infants/Toddler - 8th Grade), Daily Minyan, State-of-the-art Mikvah, Kosher Grocery, Day Camp, Classes, Community Events. With plans for an Eruv, kosher Dining and more.
Contact Us to schedule a visit. 
---
KosherKaddy.com Tampa Bay Kosher Mobile Grocery Truck.
Reasonably Priced, Home Delivery. 
---
Winn Dixie Hyde Park 2100 W Swann Ave Tampa, Florida 33606
(813) 254-6800
Full Bakery ~ Pas Yisroel.

Glatt Kosher Meat.

Dairy Section ~ Cholov Yisroel Milk, Yogurts, Cheese, and Spreads.

Kosher Frozen Section.

Dry Goods, Israeli Imports, Chocolates etc.

Kosher Wine from Israel, Europe & California
---
Mikvah Mei Menachem of Tampa Bay
State-of-the-art facility that houses a clean, modern Mikvah. Modeled after a Mediterranean spa, Mikvah Mei Menachem of Tampa Bay includes lavish bathing facilities, a room for study and introspection, and an elaborate immersion room.
---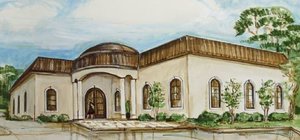 Montessori Jewish Day School open to all Jewish families, Premier Education with the highest standards in General and traditional Jewish education.
---
Jewish Day Camp open to all Jewish families who seek a superb summer  experience for their children.